We are making equality, reality.
For more than a century, many groups and individuals have worked hard to address gender inequality in pay, violence, parenting and education.
Our leading organisation, the National Council of Women has been heavily involved in this fight since 1896. But progress has been slow and patchy. We once led the OECD in gender equality but over time we have slipped and we are now ranked 7th.
We're determined to make equality, reality for all New Zealanders We're kicking off with three new pieces of work that will hold New Zealand to account. With your support, we will increasingly put the spotlight on the cultural and societal norms that enable gender inequality to grow.
---
Gender Equal NZ is focused on four key areas of inequality.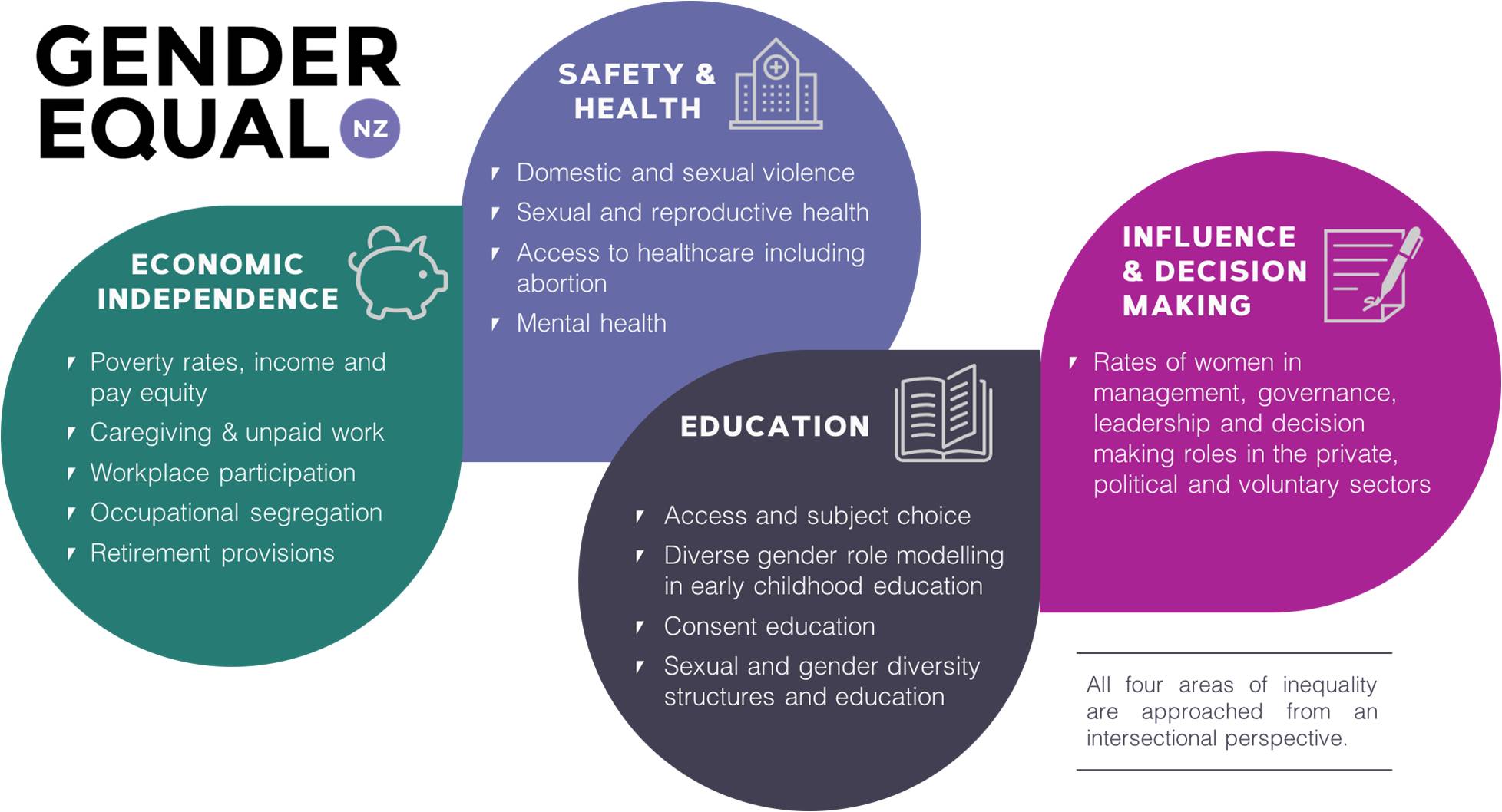 You can read more about the four key areas of inequality in our paper Enabling Women's Potential.
---